Employment
Central Office
There are no open positions in the central office at this time.
To apply online for Scholars After School seasonal part-time positions, please click here.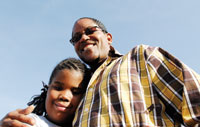 The policy and intent of Summer Scholars is to maintain an environment free of all forms of unlawful discrimination. Summer Scholars affords equal opportunity to all employees, program participants, and to all qualified persons regardless of race, color, age, sex, marital status, pregnancy, religion, creed, national origin, ancestry, physical or mental disability, medical condition, disabled, military or veteran status, sexual orientation, gender identification and expression, citizenship or any other protected characteristic under law.