News & Events
"Stars on Stage" Spelling Bee
Posted on 01/30/2013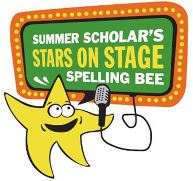 There's still time to get tickets to the Stars on Stage Spelling Bee. But the event is only one week away, so hurry!
The Stars on Stage Spelling Bee combines a fast-paced improv comedy show and a spelling bee with a twist: Cheating is encouraged! The event is being presented in collaboration with the creators of the Tony-award winning Broadway musical The 25th Annual Putnam County Spelling Bee, so you can be assured of a fun-filled evening!
The cast of spellers includes:
• Andy Brown, DU law students
• Bruce Ducker, attorney and author
• Kevin Fitzgerald, veterinarian and stand-up comic
• Happy Haynes, DPS Board of Education
• Allison Krebs, Director of Knowledge Exchange, CoBank
• Jonny 5, Emcee - The Flobots
• Brian Mankwitz, Managing Director, Mantucket Capital
• Jay Markson, pediatrician and President, Children's Hospital Medical Board
• Candice Reese, Principal - John Amesse Elementary School
• Jeannie Ritter, former First Lady of Colorado
• Andrew Romanoff, former State Speaker of the House
• Jane Shirley, Principal - William Smith High School and co-founder, Rattlebrain Theater
This is a unique and fun event to benefit Summer Scholars, which provides comprehensive summer and after-school learning programs to low-income, academically struggling young learners in Denver. Summer Scholars helps at-risk children build literacy and pro-social skills – the foundation for ongoing success in school and in life.
Wednesday, February 6th, 2013
Infinity Park Events Center
4400 E. Kentucky Ave., Glendale
Cocktail Hour @ 6 p.m. -- Cash bar and flashback foods from the cafeteria ladies at Three Tomatoes Catering
Spelling Bee @ 7 p.m.
Tickets:
$35 per person general admission (theater-style seating)
$50 per person reserved table seating*
$75 per person for "Teacher's Pet" recognition*
(includes reserved table seating and one complimentary cocktail)
* Must be reserved before noon on Monday, February 4th
Reserve your tickets today!
Call the Spelling Bee Ticket Hotline: 303-381-3741
Honor Roll Sponsors:
Mental Health Center of Denver
Brownstein Hyatt Farber Schreck